Happy 2017! Hard to believe that in a few years we'll be hitting the 2020 mark…I feel old every time i think about that, so let's not. Last year I started a series called TGIF and only wrote 2 posts before disappearing. Whoops. It's hard to stay focused, and it's harder to find motivation after working 40 hours a week at my job. But after listening to this podcast episode – I've decided to change my mindset. My real life, the one I cherish and am proud of, is the life in which I'm a writer and an artist. My side life is the life in which I work 40 hours for a corporation I don't really care about. So instead of thinking of my hobbies and passions as the secondary or even tertiary parts of my life, I'm ready to put them front and center. It will take some work and time, but it's an important mental shift that I'll be working on.
So on to the TGIF portion…
This week I'm trusting that all of the unknowns in my life will work out just as they should. I'm trusting that I already have everything I need, and I'm trying to not focus on lack – but on abundance. Because I have so so much, and am very lucky – regardless of what my ego tells me sometimes (you need more money, that person is more talented, look how much they're doing with their life!, etc. etc.).
This week I'm feeling grateful for family and friends. The holidays can be intense, and I always really miss my immediate family this time of year because I never can make it home to see everyone over Christmas. But how lucky am I to have people to miss; people I want to be spending time with and people who love me and make that known regularly (and for technology that makes it possible). I'm also extremely grateful for my in-laws. My husband's sisters are some of my best friends – and his parents remind me so much of my own.
Lately, I've been finding so much inspiration in textiles. I love the deep indigos of shibori dyeing, I love the simple but beautiful designs of mud cloth, and I love the intricate mix of color and pattern in many traditional weavings. I'd love to incorporate some of these things into my art – my wheels are turning.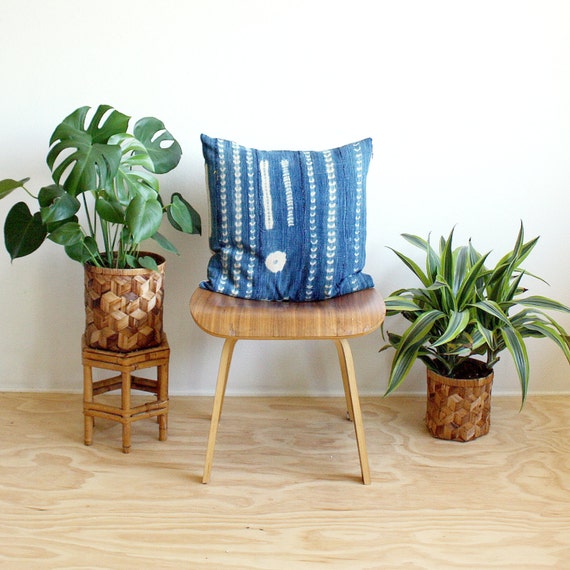 you can find this beautiful pillow here.

read more about the history of mud cloth here.

Moroccan rug

Traditional Navajo weaving
Lastly, my update on faith. I recently heard an Anne Lamott quote that really struck me, so I'll leave you all with this.
"I have a lot of faith. But I am also afraid a lot, and have no real certainty about anything. I remembered something Father Tom had told me–that the opposite of faith is not doubt, but certainty. Certainty is missing the point entirely. Faith includes noticing the mess, the emptiness and discomfort, and letting it be there until some light returns."
The opposite of faith is not doubt, but certainty. Whoa. If only someone would have told me that at age 15…although sometimes the truth isn't truth until you're ready to hear it.
I hope you all have a beautiful weekend!
Yours,
Marci
P.S.If you're curious about the origins of my TGIF posts you can see post 1 and 2 here.